<![CDATA[
How to win a Scholarship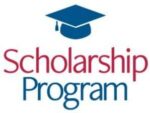 So many persons do ask us questions like, when is Agbami scholarship starting?, how do i apply for Shell scholarship?, how do i apply for Chevron scholarship?, has Leicester scholarship started?, when is the Future Global Leaders scholarship starting?, has NNPC scholarship application begun? which scholarship opportunity is available for Nigerians? How do i get a scholarship to study abroad? and many more scholarship questions.  But only a few ask questions on how to prepare and pass a scholarship examination. Applying for scholarship is easy. Getting shortlisted for the scholarship is a little bit difficult. Passing the scholarship aptitude test? That's a different ball game. In this article, I will be giving you the simple tips to prepare and pass any scholarship examination.
The 7 Golden Tips For Success In Any Scholarship Examination
1. Apply Earlier:
This is the first stage of preparation and success in scholarship examination or aptitude test. You must first apply for the scholarship to get reply from the scholarship body. Studies has shown that early application is one of the factors considered in shortlisting applicants for the aptitude test. Another good reason why should should apply for any scholarship opportunity early is that it makes you relaxed and gives you more time to prepare for the examination. Finally, early application for a scholarship helps you avoid mistakes due to "hurry". Therefore, prepare early.
Recommended Quicklinks to Scholarships: 
2. Do A Quick Research:
What you don't know is always senior to you. It is imperative you know how and where the scholarship questions are gotten. Understand the marking scheme and know the duration of the scholarship examination. Getting the data above will give you the complete information needed to pass the aptitude test. What next? Process the information. By processing the information, I mean you should put it into use so as to get your desire result in the examination. Get all the helpful materials for the aptitude test. Plan how to manage time and analyze the marking scheme. Most importantly, spend quality time to study for the examination.
3. Solve Problems:
For any topic you study for the scholarship, solve as many questions as possible. The more questions you solve, the faster you will be in the exam hall. If you lay hands on the scholarship aptitude test past questions, ensure to solve all the questions. Studying along with past questions is highly recommended. However, it is not solving and cramming past questions that matters. What really matters is your ability to understand the questions.
4. Get A Mentor:
These are persons who wrote the same scholarship examination and passed very well. Now, they are enjoying the scholarship. Look for them around and get tutored by them. A word from them can go a long way to make you pass the aptitude test.    Like I always say, without a mentor, you will face so many tormentors, So my dear, get a mentor in that area okay..
5. Be Bold:
Fear cripples destiny. It makes you believe that you cannot pass the exam. After all, John failed the exam last year. That Other persons fail doesn't mean you will fail. You are prepared and different. You can make it. Believe in yourself and you won't have any problem.                 You have read and studied past questions. Why then will you fail? you cannot fail. Just be bold.
6. Get Past Questions: 
Click here to see and get free past questions for all scholarship 
 Yes you read it right. We are giving out most of our scholarship past questions and answers for free and that is one of our ways of saying thank you for making us your favorite blog and for following us on social media like Facebook and WhatsApp…
7. Practice current affairs online:  
How much do you know the things going on around the world? You need to update yourself with the current details of the world today, things like Government leaders, important dates, etc… For that information, i'll recommend 
Bankersadda.com [Current Affairs]
 yeah, they are doing a great job in that niche and i love their hard work. Read: 
See all available scholarships here
If you love this article, please do us a favor, Rate Us and Share this important tips to your friends and on your social media wall and pages. Thanks for Sharing…                                                                                                                                                                                                We wish you the very best in your exams.                                                                                                                                                   
Nigerian Campus Forum Team
]]>